| | |
| --- | --- |
| Title: | Luminations |
| Date: | 2022 |
| Location: | Cleethorpes North Promenade |
| Dimensions: | 500m x 3m |
| Material: | Festoon lighting and programmed animations |
'Luminations'
On International Women's Day, 8th March 2022, Esther Rolinson successfully unveiled 'Luminations', her new major public artwork. 'Luminations' is a 500-metre animated light installation that sweeps along the North Promenade in Cleethorpes. It was constructed in collaboration with architectural lighting specialists The Lightlab and will be on permanent display as a hidden contemporary artwork on the east coast of England. Rolinson developed 'Luminations' directly from her drawing series 'Gravitate', composed of graphite and ink works on paper – a series of works made spontaneously using a set of construction rules. Inside the drawings shapes build from combinations of curved and straight lines used fluidly to create a sense of ever-expanding forms. Using the 'kiss me quick' language of seaside lighting Rolinson has taken the traditional festoon light to euphoric heights. In 'Luminations', two swooping lines weave in and out of each other suspended from the lamp posts. Their forms loop the loop as light movements chase through them like sprites of wind scudding over sand; bursting out in squally crescendos that fade like that final firework drifting to the ground.
"Luminations is about that instant when you are on the big dipper and gravity loses its grip on you, when for a moment you are released from you cares. It is a celebration of those ecstatic feelings of freedom that dwell somewhere inside all of us."
Esther Rolinson
Drawings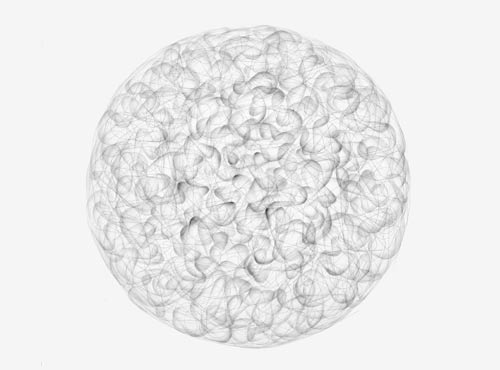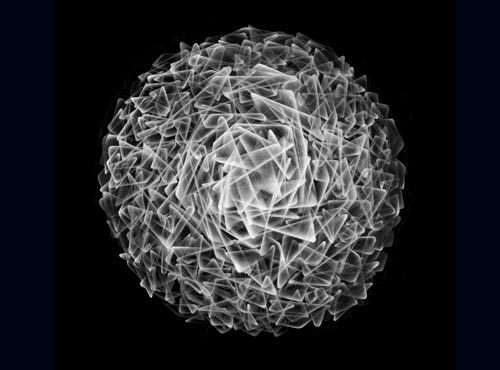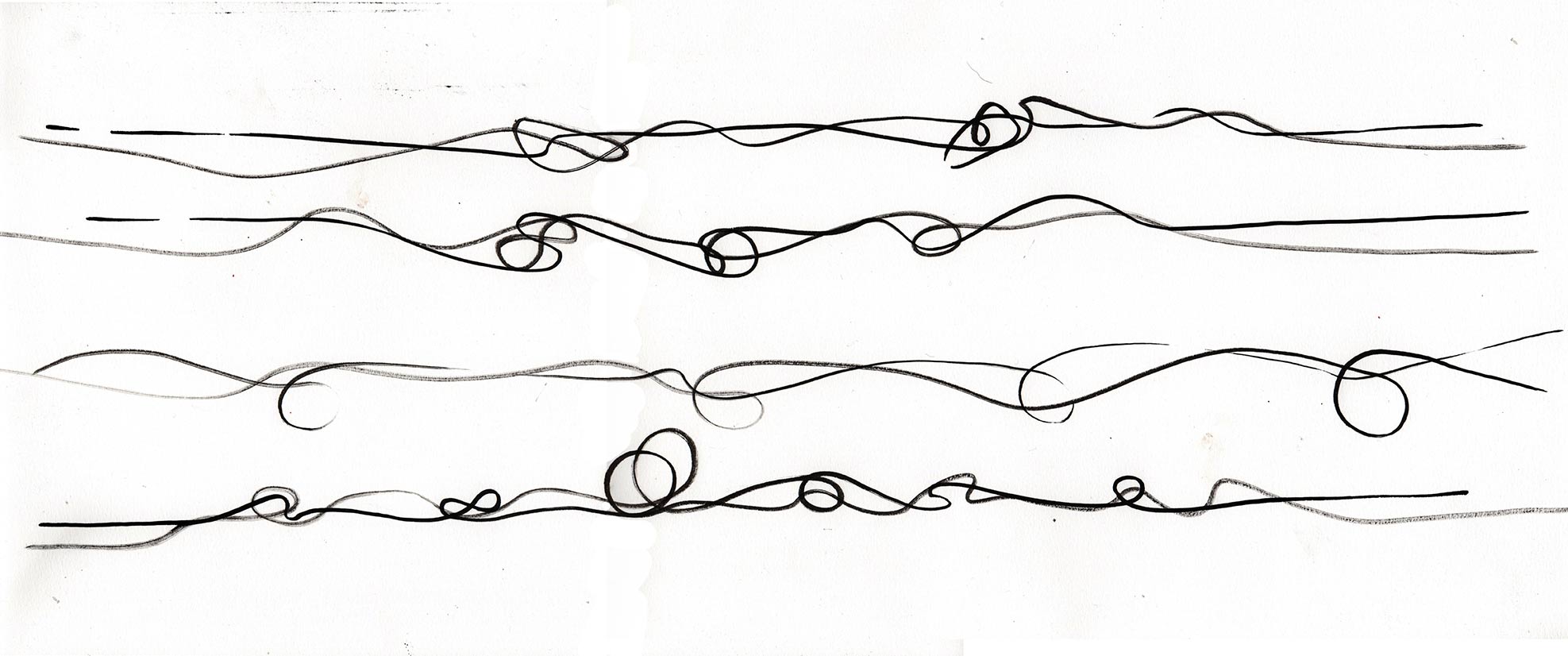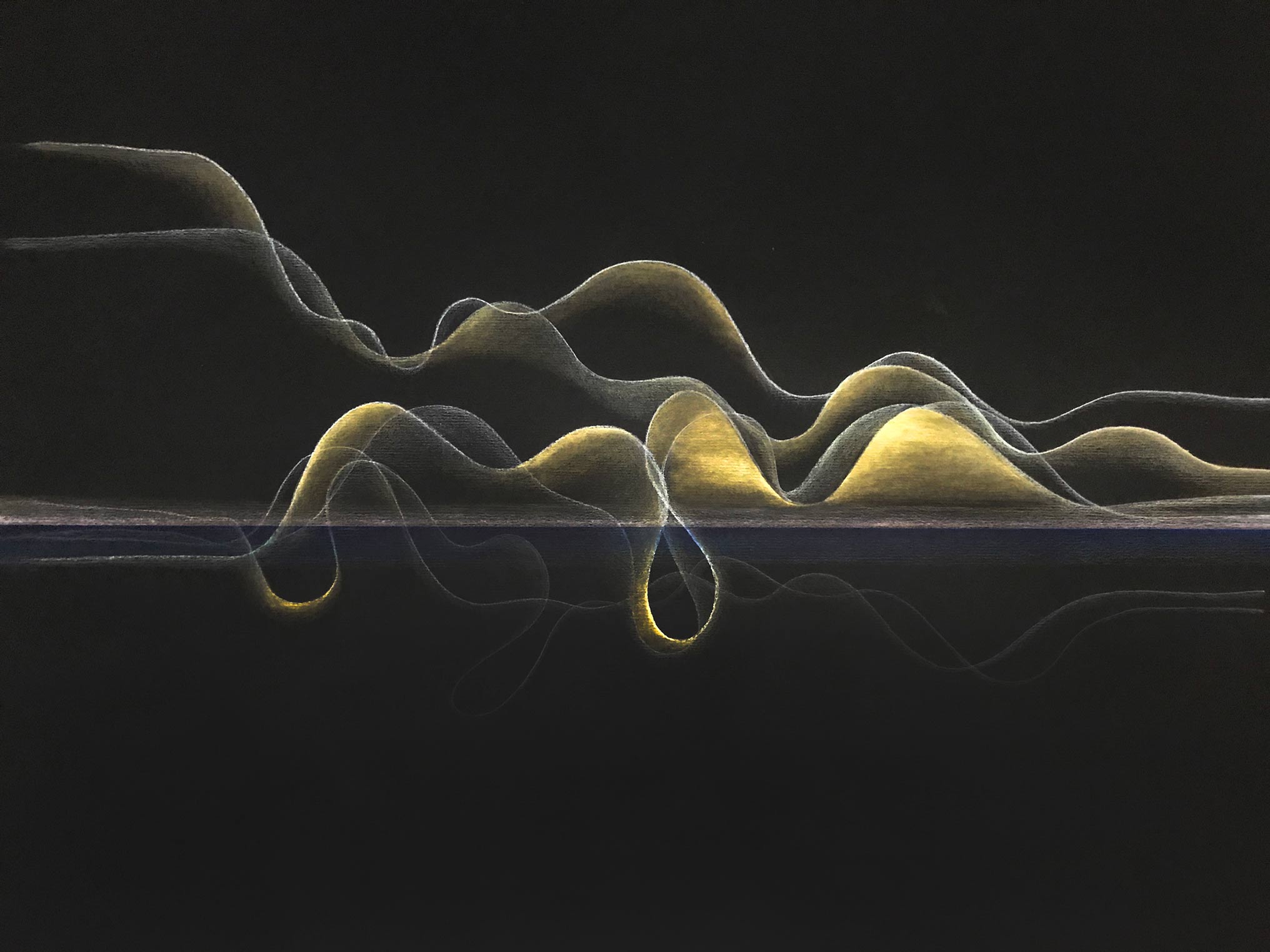 Construction
The Light Lab have worked with Rolinson on this light installation art to precisely engineer, construct and install the work. Over more than two years Rolinson and The Light Lab developed the system of forms from her drawings to create an extendable kit of parts that could flow from one lamp post to the next. The artwork conceptually explores'unending potential or energy' and this is reflected in it's physical construction as it can also grow using the set of underlying principles used in it's construction. At the outset of the project Rolinson worked with The Light Lab's engineers to set out the parameters for the shapes to understand the limits of the shapes and how the supporting structures would work. Rolinson translated the drawings into 3D brass models and these were then taken into 3D models and detailed by The Light Lab ready for construction on a large scale in steel. Once in place the festoon cables were carefully fixed to the forms and supporting steel cables.
"All I could hear walking along the North Prom was the sound of people sighing and saying 'oooo'"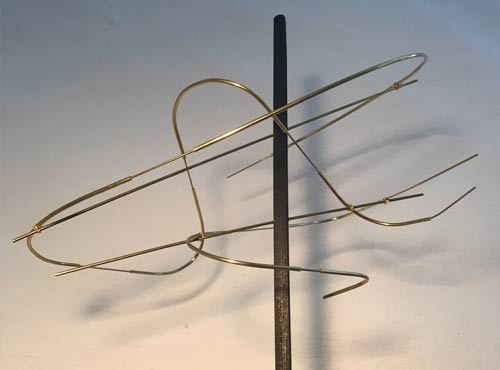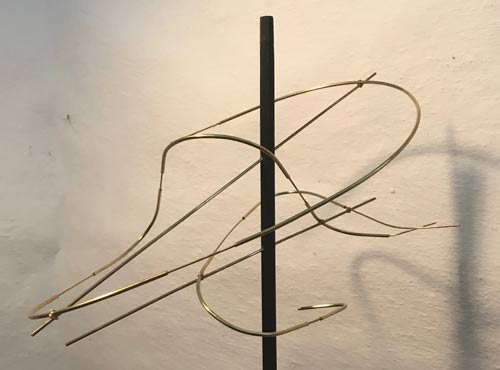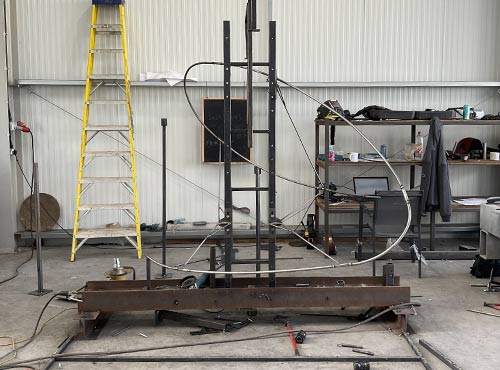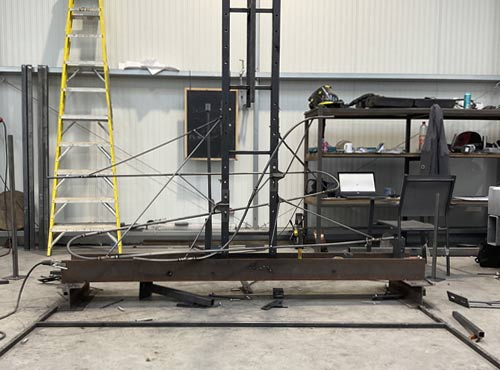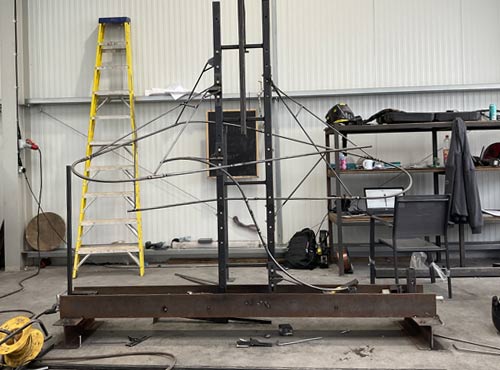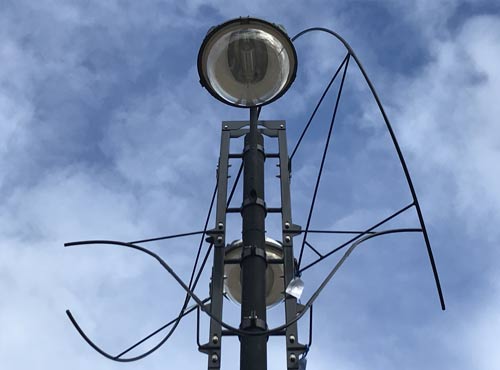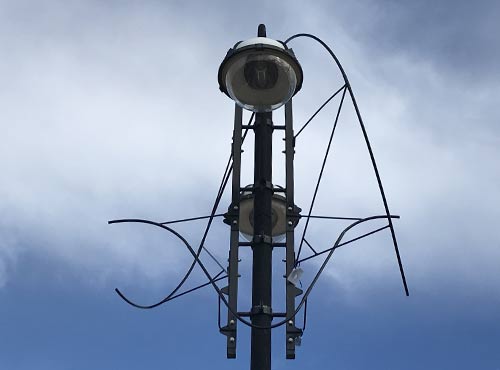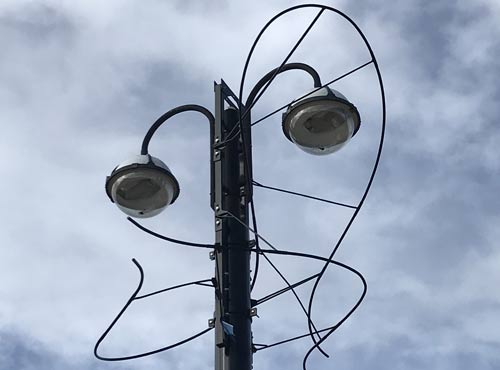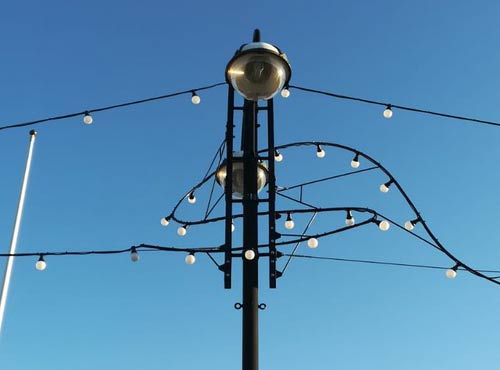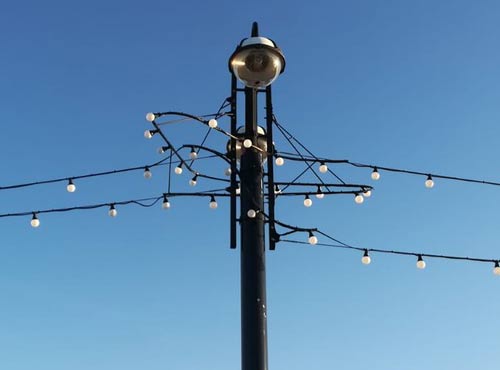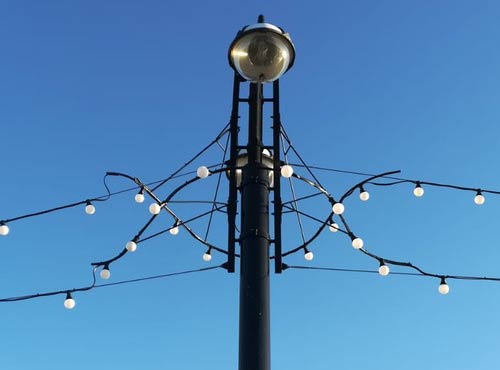 Animation
The addressable festoons are controlled using a DMX system programmed by Architainment. The artwork plays over 190 individual animations created by Rolinson. These are deliberately limited in colours to emphasis the form and sensory movement of the work and reflect the sunset and sunrise that is so spectacular in Cleethorpes. The lights appear to be 'blown' through with shivers and burst of light; they are constantly changing from gentle fades to dynamic surges and waves.
Instagram Story